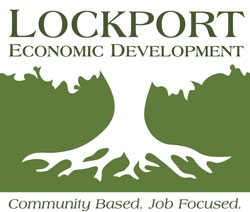 ​
General Demographics
The Town of Lockport has a population of 20,529, according to the 2010 Census. The Town has enjoyed steady growth, having increased in population since 2000 (19,653 residents) and 1990 (16,596 residents). The Town of Lockport and the City of Lockport account for a combined population of 41,694 and the County of Niagara has a population of 216,469.
The Town of Lockport offers an excellent quality of life, having access to the cultural and academic resources of the Buffalo/Niagara metropolitan area, and being within a 2-hour drive of Toronto. Combined with a relatively low cost of housing and quality local schools, the Town of Lockport expects to see continued growth and development in the new decade. In addition to the University of Buffalo, Niagara County Community College has a variety of workforce training and apprenticeship programs to help assure a qualified workforce to employers.
Workforce Characteristics
Total employment within 30 miles of the Lockport Industrial Park as of September, 2015 was 564,000.
Total manufacturing employment within 30 miles of the Lockport Industrial Park as of September, 2015 was 52,700.
The unemployment rate for Niagara County as of March 2019 was 5.4%.
Major manufacturing employers within 30 miles of Lockport are General Motors, Moog, Rich Products and Goodyear/Dunlop. Major non-manufacturing private sector employers include Kaleida Health, Catholic Health, Tops Markets, Seneca Gaming Corp, and GEICO.
Housing Characteristics
The 20,529 residents in the Town of Lockport are composed of 8,293 households.
The Town of Lockport has a variety of housing types (single family, duplex, multi family, condominium and townhouse) to choose from. Most new single family subdivisions continue to be developed in the southern portion of the Town, as Erie County residents and others seek affordable, quality housing opportunities in Niagara County.
Connect with the Town of Lockport, NY
Make Lockport a part of your future business plan!