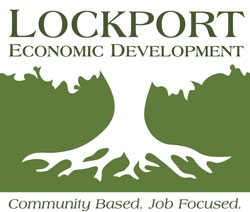 Frequently Asked Questions
When should an interested business reach out to the IDA?
It is encouraged that a business proactively reach out early in their planning. The IDA is able to connect businesses with a multitude of resources.
What grants are available to assist new business start-ups?
It is always best to begin by developing a Business Plan. The Niagara Small Business Development Center www.niagaracc.suny.edu (716) 434-3815 is able to provide individuals with assistance in developing a Business Plan. Grants are not available to individuals or businesses to assist in the start-up of a new business. Most of the services provided by the SBDC Small Business Development Center are free of charge.
Does my business have to be a certain size to qualify for financial assistance through the Town of Lockport Industrial Development Agency?
Although there are no strict size requirements for projects to qualify for IDA assistance, due to the fees involved in financing projects through the IDA, it is usually not cost-effective to apply for IDA assistance unless the dollar value of a project is at least $400,000 and you are creating at least 3 full time jobs.
Is hydropower or municipal power available for my business?
Because Lockport is located within 30 miles of the Niagara Power Project, businesses may qualify for an allocation of a block of low-cost hydropower ("replacement power") through the New York Power Authority. Among the criteria applicants must satisfy to qualify for hydropower are the creation/retention of jobs, the addition of new electrical load and the firm's willingness to commit contractually to the Power Authority. More recently, the County of Niagara received an allocation of hydropower, part of which has been earmarked for economic development; this allocation is being administered under the "Empower Niagara" program and additional information is available at www.niagaracountybusiness.com.
Describe the quality of the available workforce.
Lockport employers have convenient access to a good supply of qualified employees; because of its proximity to Buffalo and Niagara Falls, Lockport employers experience no difficulty in obtaining and training a workforce which is characterized with a strong work ethic. In addition, the Niagara County Department of Employment and Training offers assistance for employers to upgrade employee skills through various training programs. www.worksource1.com.
What are the primary advantages of locating my business in the Lockport Industrial Park?
The Lockport Industrial Park has 50 acres of shovel-ready land suitable for development. In addition, the Lockport Industrial Park has an excellent infrastructure, reasonably-priced land and no municipal town property tax.
Connect with the Town of Lockport, NY
Make Lockport a part of your future business plan!